Gwadar Golf City
---
                                                                About Gwadar
               
For a large portion of its history, Gwadar was a little to medium-sized settlement with an economy to a great extent in light of distinctive angling. The key estimation of its area was first perceived in 1954 when it was distinguished as an appropriate site for a profound water port by the United States Geological Survey at the demand of Pakistan while the domain was still under Omani rule. The territory's capability to be a noteworthy profound water port stayed undiscovered under progressive Pakistani governments until 2001, when development on the main period of Gwadar Port was started.
In 2013, Gwadar Port operations were formally given over to China. Under the agreement with China, the port will be additionally formed into a full-scale business port, with an underlying development speculation of $750 million. The geographic preferred standpoint blesses Gwadar with the capability of turning into the financial hub of the zone, equivalent to port urban areas like Dubai and Hong Kong.
                         ABOUT GWADAR GOLF CITY
Strategically located on the serene banks of the Arabian Sea, Gwadar Golf City is the brainchild of Mr. Bilal Bashir Malik who hails from one of the most prestigious and renowned business Families of Pakistan.  Carrying forward the legacy of his forefather Malik Riaz to immense heights, Mr. Bilal Bashir Malik believes in expanding their footprint across the region with this luxurious venture and giving Gwadar the genuine substance of turning into a worldwide city.
A project of BSM Developers Gwadar Golf City offers state of the art amenities paired with an immaculately designed infrastructure and an exceptional modern luxury lifestyle. Fundamentally a Golf Residence, Gwadar Golf City is the flag bearer of individual comfort, style and extravagance in a cutting edge housing plan venture.
Designed as 'A perfect Getaway' for golfing enthusiasts Gwadar Golf city is the hub of economic and business development. Offering 5 Marla(125 Sq.Yards), 8 Marla(200 Sq,Yards), 10 Marla (250 Sq.Yards) ,1 Kanal (500 Sq,Yards) and 2 Kanal(1000 Sq,Yards)  Residential Plots,4 Marla(100 Sq. Yards) and 8 Marla( 200 Sq. Yards) commercial Plots, and 1 Marla (500 Sq. Yards) and 2 Marla (1000 Sq. Yards) Exlusive Facing Golf Course Plots ,marvel at the glistening minarets of the Grand Jamia mosque in Gwadar Golf City or essentially spend a relaxing day with your family at our Country clubs. From recreational activities such as a gym and sports center to facilitating all your entertainment needs Gwadar Golf City aims to provide you with all the bare necessities that will help you create a world of your dreams.  Seize this opportunity to claim a piece of your own special paradise.
Location :-
Payment Plans :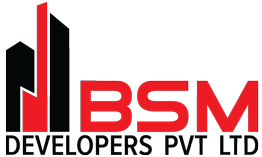 Paving the path towards a prosperous Pakistan BSM Developers have initiated the groundwork of this Mega housing society for CPEC-Gwadar bringing about investments with high stability and significant yields, therefore providing a lift to the financial cycle. A project of BSM Developers Gwadar Golf City is the epitome of architectural elegance paired with the state of the art amenities thus transforming the golden sands into a utopia of economic progress and development.